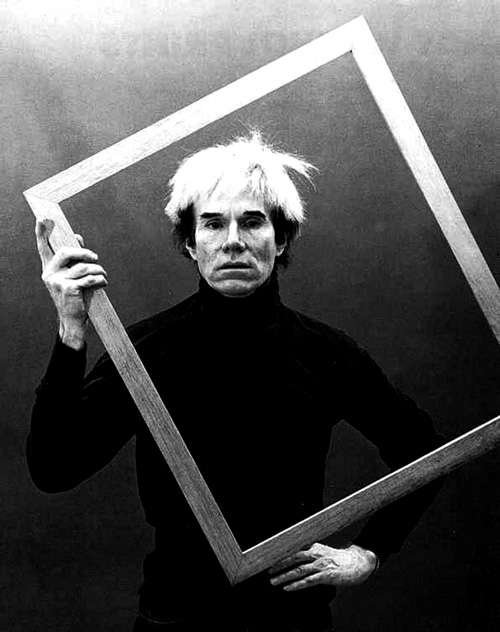 BIOGRAPY
Andrew Warhola, known as Andy Warhol is an American artist, born August 6, 1928 in Pittsburgh, US-Pennsylvania), and died February 22, 1987 in New York. He is one of the main representatives of Pop Art.
Warhol is known the world over for his work as a painter, music producer, author, avant-garde films, and his connections to intellectuals, Hollywood celebrities and wealthy aristocrats. Although Warhol's work remains controversial, he has been the subject of multiple exhibitions, books, and films since his death. Andy Warhol is widely recognized as one of the greatest artists of the 20th century.
At the start of the 1960s, Andy Warhol, a renowned advertiser, decided to combine his "food work" and his work as a painter. He had the idea of ​​elevating the images of popular culture to the rank of elitist art, thus joining the artists of Pop Art. Andy Warhol will be the Pope of the Pop, the "pope of pop" and is considered to be its Master.
In 1963, he adopted the technique he used for his most famous works: screen-printed photography on canvas. The simplified black and white photographs, without gray, are printed in serigraphy on the canvas painted with large flat areas of color. The pattern is sometimes reproduced several times on the canvas, like a wallpaper pattern. It's the stereotype of Pop Art.
Favorite designs will be brand names, the dollar sign, celebrity faces. The tone, both popular and iconoclastic, is inspired by popular culture. The theme of the Comics, which had initially interested the artist, was already taken by the painter Roy Lichtenstein who had made it his trademark. Jasper Johns had chosen the typography. To stand out, Warhol understood that he too had to find his mark. His friends advised him to paint what he loved the most. So, for his first major exhibition, he chose to represent the canned food from Campbell's Soup. Open or new, rusty Campbell's Soup cans, with torn labels, unique or multiplied, in series, in checkerboard, will be the recurring theme of Warhol.
With Warhol, the image, its power within the consumer society, is linked to death. The repetition of the figure often relates to its exhaustion. The choice of subjects is related to this obsession with death, Car crash, Electric chair … including for the famous screen-printed canvases by Marilyn Monroe (painted after her death, in particular the Diptych Marilyn) or by Liz Taylor (painted while the actress was seriously ill), infinitely reproducible icons that become images of consumption. In the last years of his work, Warhol, almost an official painter, applied his style to many commissioned portraits, while continuing to experiment with other pictorial techniques in his Shadows series, Oxydation paintings, and his revivals of paintings by Botticelli or Leonardo DeVinci.
According to Wikipedia article