Landscapes of the Mind
03/10/2018 – 15/02/2019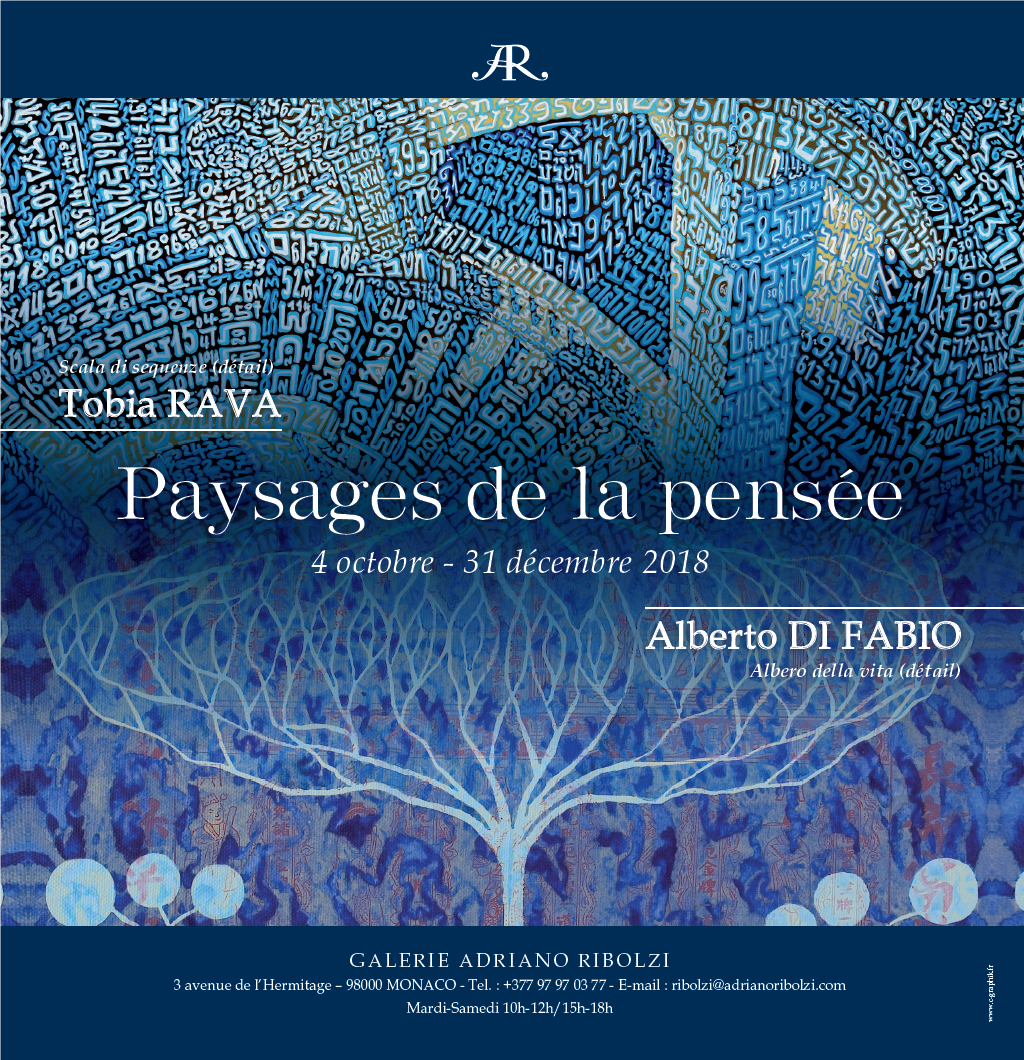 Landscapes of the Mind – ALBERTO DI FABIO – TOBIA RAVA'
10/03/2018 – 02/15/2019
We often think of Art as beauty but when it transcends it, it reaches a whole new level of emotion.
Creation is a laboratory at the same time aesthetic and intellectual that filters all the influences of its time where each artist expresses with his work and according to his sensitivity the human and social evolution, the religion, the philosophy, the science and the technology by the means that belong to him.
Alberto di Fabio and Tobia Ravà pushed this path further by interpreting these mental structures. Alberto di Fabio leads us into the infinitely small of our body or into the infinitely large of the cosmos, while Tobia Ravà plunges us into the gematria and mathematics of all things that surround us, offering to the world their "Landscapes of the mind ".
The researches of Alberto di Fabio and Tobia Ravà present different points of convergence. First of all, from the first glance, the works of both are extremely attractive and captivating.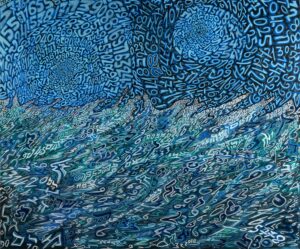 If we then try to understand the work of study and research that underlies all their artistic production, we discover that there are many links with the scientific and philosophical world, the mysticism, the spirituality and the cultures of the Middle and Far East. Therefore, the artistic activity of both can be placed within the framework of aesthetic conceptualism, because the part of the strong and rigorous thought is expressed through techniques and images refined and meticulous, in order to create a sensory gratification.
In both, we find references to the micro and the macrocosm, to the rational and intuitive sphere.
At the same time, the works of Alberto Di Fabio evoke the mandala, the oriental transparencies and the lightness, the filaments, the neuronal and pulmonary ramifications, the galaxies and the solar systems. His works speak through the colors and forms of theories of evolution and expansion, star clusters and celestial bodies. The artist reminds us that the particles of gas and dust are the "bricks" of which the universe is made, which contains billions of them and from which we all derive.
Tobia Ravà's research is not too far away. There are spiral geometric shapes, animals and landscapes made with an alphanumeric system in reference to the sequence of Fibonacci called the law of nature, to the golden ratio, recognized as a proportion of beauty and harmony since the Antiquity, to the sephirotic tree (tree of life), as elements for the spiritual elevation and requalification of the human being and of all humanity.
"Mind of light", Alberto di Fabio, 2016, acrylique sur toile, 200 x 200 cm.